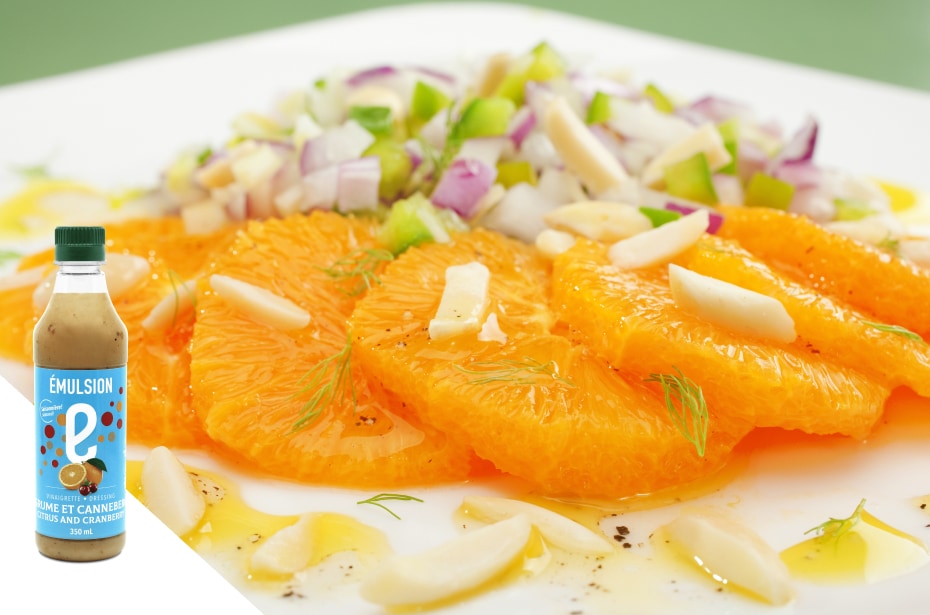 Type of dish : Cranberry citrus
Ingredients
1 large fennel bulb
1/2 red onion, finely chopped
2 oranges, cut into segments
125 ml (1/2 cup) Émulsion Cranberry Citrus dressing
Preperation
Using a mandolin vegetable slicer, finely chop the fennel and red onion.
Peel the oranges and remove the segments.
Place the sliced fennel and red onion in a bowl. Add the vinaigrette and mix well.
Place the mixture on a serving plate and garnish with the orange segments.
* Peel and remove pith: On a work surface, using a sharp knife, cut off both ends of the orange. Place the orange on one end and, using the blade of the knife, remove the peel just below the white skin. Peel the entire orange. Then run the knife blade along both sides of the segments.